[ad_1]

A weak cold front passed through South Florida on Thursday but we are still feeling some of the effects from it as we welcome the weekend. Following a cool, cloudy and below average day on Friday, we are going to begin to experience a warmup starting today. That will be thanks to a wind that will shift from the north to the east by midday today, which will moderate our temperatures and bring them back to around average in the mid 70s. Clouds will unfortunately linger today, especially in the morning, along with the chance for a few spotty showers and patchy areas of drizzle. It will be breezy, too, with sustained winds at 10-25 mph and gusting up to 25-30 mph, especially near the coast.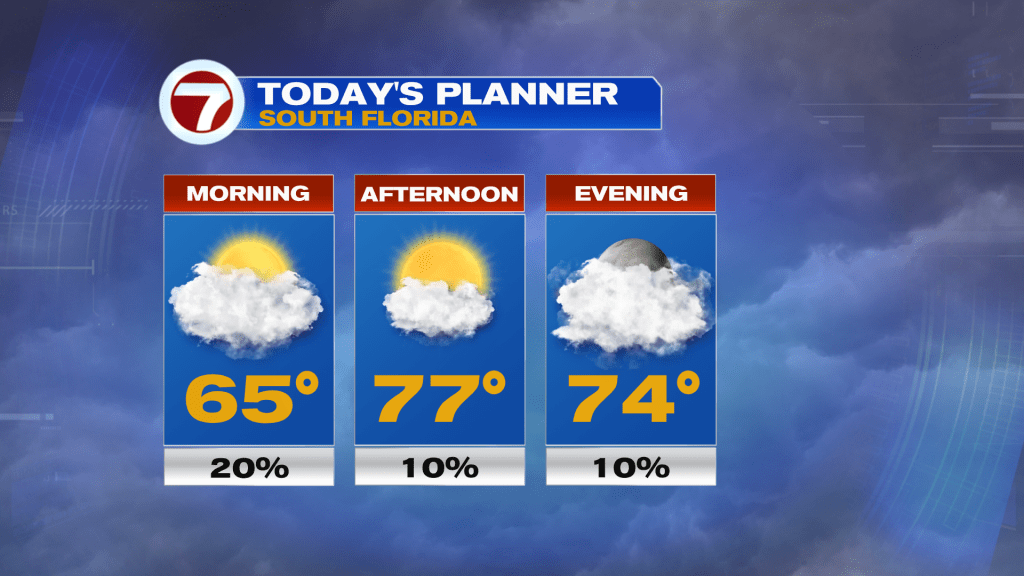 Tonight will be much different than this morning in that most of us will wake up to temperatures near 70F opposed to the mid 60s, which is what most locations have dropped to this Saturday morning. That is thanks to that onshore wind bringing the relatively warmer temperatures over the ocean toward land. Besides a spotty shower, it will be dry tonight with a broken cloud deck.
Sunday is looking nice, especially if you're hoping for more sunshine. Drier air will make a return, allowing for a mix of sun and clouds and also warmer temperatures with highs back into the upper 70s to low 80s. It will still be a bit breezy, mainly in the morning, but it will feel nicer with the sun back out and shining above. A stray shower still can't be ruled out.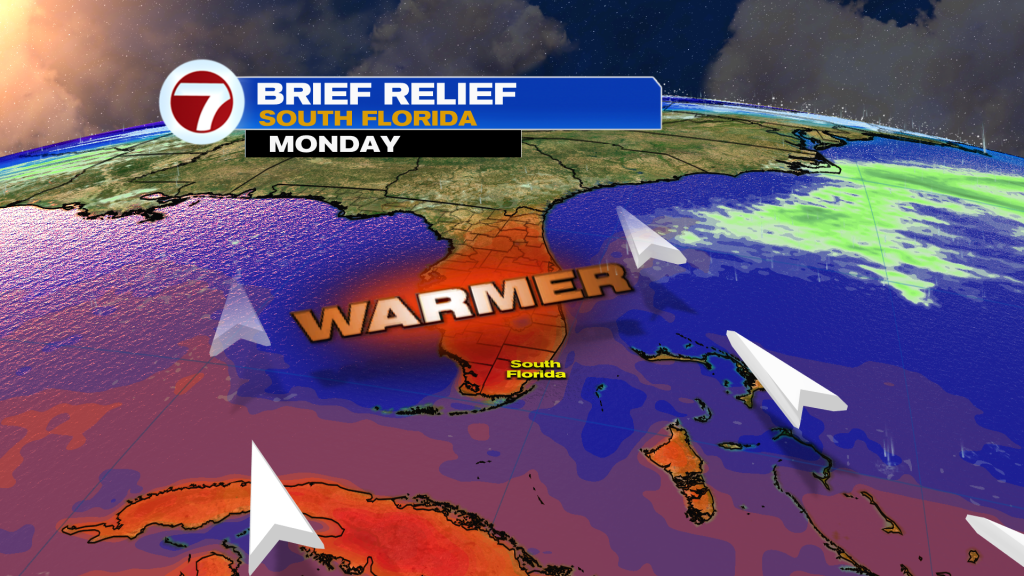 The sunshine and warmer temperatures will be the main features of next week's weather with high pressure in rather firm control of our weather pattern. This will keep rain chances low, skies generally clear and temperatures back above average, hovering into the low to mid 80s for highs.
[ad_2]

Source link