The National Hurricane Center (NHC), is monitoring two areas for possible development in the Atlantic. One is worthy of keep an eye on as it could come close to So FL by early next week.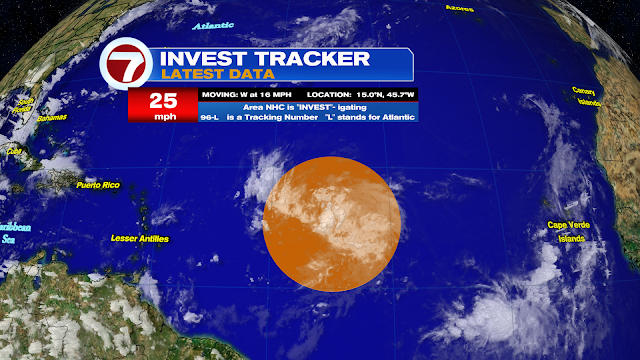 It has been deemed Invest96L by NHC. This is an area NHC would like to INVEST-igate further, 96 is a tracking number and "L" stands for the Atlantic basin.
More showers and storms have popped up within this Tropical Wave. It's roughly 1000 miles East of the Lesser Antilles. NHC suggests that environmental conditions are slightly conducive for additional growth. A tropical depression may form over the next few days.The Leeward Islands should stay alert as it is moving their way. It has a 40% chance for development.
Models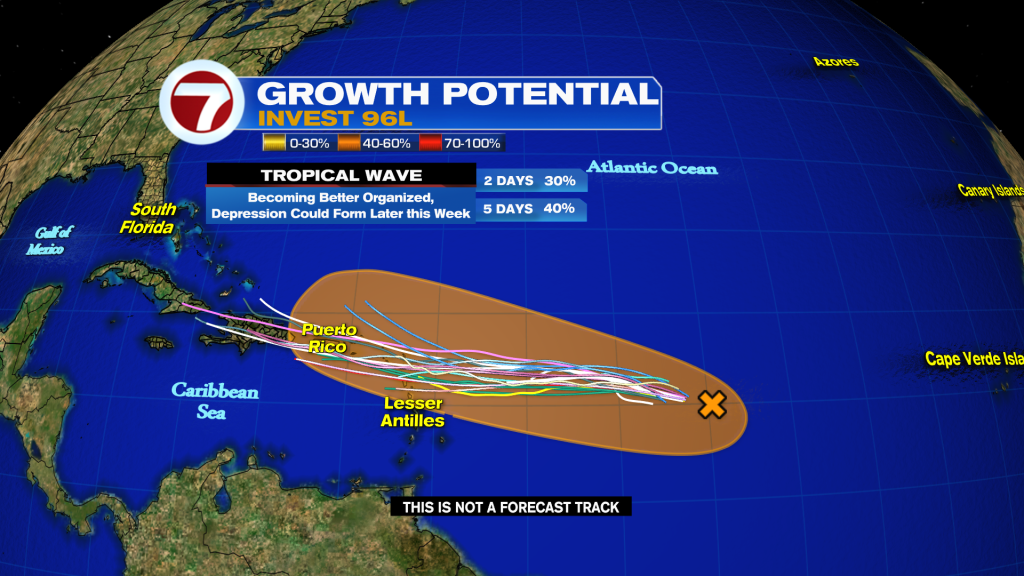 Very early spaghetti models, suggest a path near South Florida by early next week. Even if the wave does not develop into something stronger, there's a chance it could bring us pockets of heavy rain. Since nothing has organized, there is no center to track it from. Models at this stage of the game are giving us an educated guess.
This is a reminder we are still in hurricane season and we need to stay vigilant.
The second area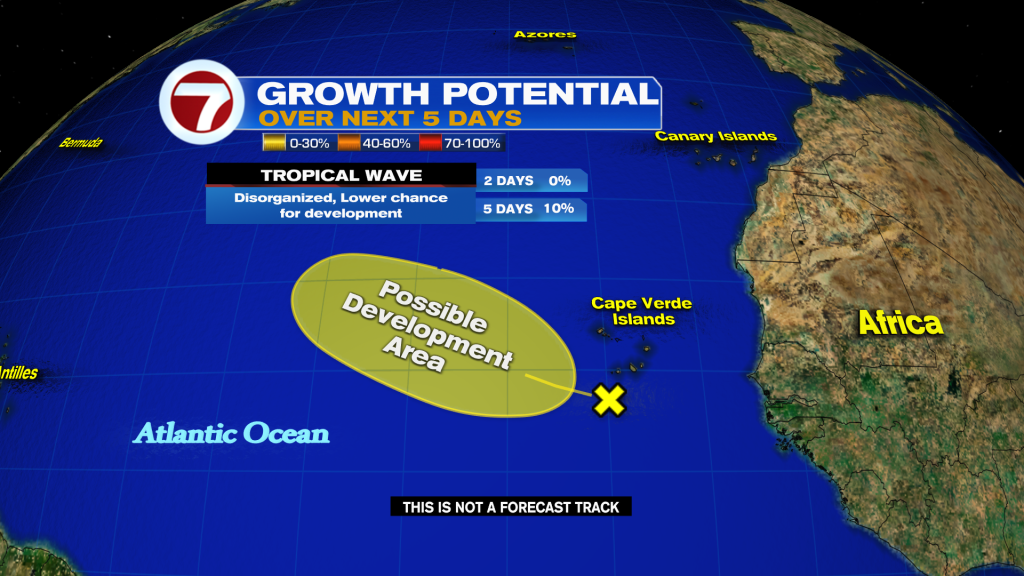 NHC is also keeping tabs on a second wave
This one is near the Cape Verde Islands. Showers have diminished plenty and NHC has dropped its chances for organization from 20% to 10% over a period of 5 days. If it's going to develop it will do so in Yellow area.
We'll be watching
Copyright 2022 Sunbeam Television Corp. All rights reserved. This material may not be published, broadcast, rewritten or redistributed.